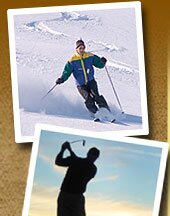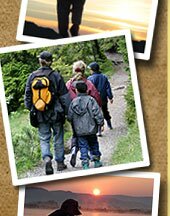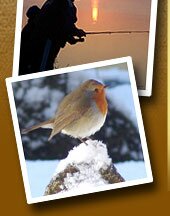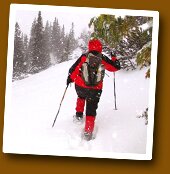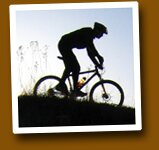 ___________


High quality,
custom designed
Log and Timber homes.
Info...
Eight Peaks of Skiing Heaven!
Sunday River,known as "The Vail of the East," is a premier skiing destination that has steadily gained in popularity. Yet, with a trail network spanning 8 peaks, Sunday River maintains an open, spread-out feeling and never feels overcrowded. As far as skiing terrain, there is something or everyone with a variety of trails for each level of ability.
The Very Best in Mountain Golf!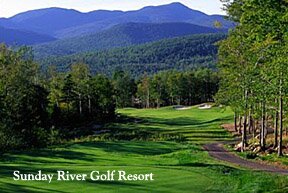 Robert Trent Jones, Jr. has called Sunday River Golf Club, "One of the most outstanding courses we had the opportunity to develop." High praise from a man who has designed over 200 golf courses in 38 countries on 6 continents. But as you stand on the tee with a stunning mountain panorama before you...hearing nothing but the wind in the pines and the rush of the Sunday River...you know that he meant what he said.
Sunday River Golf Club offers a spectacular wilderness lodge clubhouse, a grill room serving lunch and dinner, a fully-stocked pro shop, a 10,000 square foot putting green and a practice facility with target greens. At 7,130 yards from the tips and wide, forgiving fairways, Sunday River is at once one of the longest and most playable courses in Maine. It is truly beneath the mountains...above the rest.
Stats:
U.S.G.A. Stroke/Slope Rating | Back (7130 yards) 75.2/146 | Middle (6558 yards)
Front (5828 yards) | Women's (5006 yards)
___________________________________________________________________________________
| More information about Sunday River Ski Resort and Sunday River Golf Club |
___________________________________________________________________________________
Limitless Recreational Possibilities...
Skiing
Cycling
Boating
Mountain Biking
Snowboarding


Fishing
Kayaking
Hiking
Dining
Shopping
Special Events
Touring
Snowmobiling
Snowshoeing
Golfing

Tennis
Sledding
Ice Skating
Cross-Country Skiing
Canoeing

A Wild Idea...For Hiking
Another exciting feature of Great Brook Preserve is a new 180-mile hut and trails system through the mountains and lakes of
western Maine that runs adjacent to Great Brook Preserve. Funding for this endeavor was provided in part by native
Maine corporations such as L.L. Bean and Tom's of Maine. The Western Mountains Foundation's trail/hut system will stretch from Newry to Moosehead Lake and will feature twelve remote log huts that are designed to reflect the tradition of Western Maine's
sporting camps. The WMF trail system promises to be a great draw to the area and an excellent way to experience the immense natural beauty of the Western Maine Mountains. MAP
| The Western Mountains Foundation |
____________________________________________________________________________
The Grafton Loop Trail...
Great Brook Preserve is also next to another exciting opportunity, The Grafton Loop Trail. Offering about 40 miles of hiking along a trail that connects a series of scenic peaks and other natural features in Grafton Notch, the Grafton Loop Trail project was recently featured in Men's Journal magazine for it's inaugural opening this year.
For the AMC, this is the first major trail constructed by the club the building of the Centennial Trail in the Mahoosucs in 1976. The eastern half of the Grafton Loop was completed and opened to the public in June 2003. The remainder of the trail (another 21 miles) is slated for completion in spring 2005.